Varese, the lombardy shore of Lake Maggiore, local valleys and the main towns of the province are extremly rich in culture: in this page you can find the most important dogs allowed cultural sites, the restrictions you need to know and more!
---
Dog friendly cultural sites 
---
Castello Visconti di San Vito - The castle was built in the thirteenth century and lived in by the Visconti family from 1251. Dogs are welcome also inside 
Volandia - Volandia has a fantastic exhibition that takes visitors on a journey through the history of international aviation. Dogs allowed in every area of the museum, excluding the kids area
Diga del Panperduto - A gem of industrial hydroengineering, Panperduto represents an area of great interest. You can discover the site with your dog, but don't forget the leash!
Via Francisca del Lucomagno - the path covers important stages and monastic settlements that were fundamental for European medieval history. Which part dogs prefer? The stage that goes from Maglio di Ghirla to the Badia in Ganna. 
Museo Tattile - houses a collection of wooden tactile models that reproduce aspects of the landscape, architecture, art, archeology and design. Dogs are welcome if on a leash.
Museo della Motocicletta Frera - the museum presents the history of Frera, the italian motorcycle company. Dogs allowed on leash. 
Osservatorio Astronomico Schiaparelli - rises on the peaks of Campo dei Fiori and is considered an important international scientific center; dogs are allowed to enter if on a leash.
Giardini Estensi -  one of the public buildings in Varese that is well worth a visit is Palazzo Estense, which was the summer and autumn residence and court of Francesco III d'Este, the Duke of Modena and Lord of Varese. Behind the palace are the Estensi Gardens, one of the most charming public parks in Italy. Dogs are allowed in the park and there's a dedicated area near the Mini Golf
Villa Toeplitz - Villa Toeplitz stands imposingly on a hill to the east of Sant'Ambrogio, an area of Varese at the foot of Sacro Monte, and is surrounded by one of the most beautiful gardens in Italy. Dogs allowed on leash.
Villa Torelli Mylius - Villa Mylius is a tyical Italian Villa situated in the centre of Varese, currently you can only visit the park, where you can find a dog area. 
---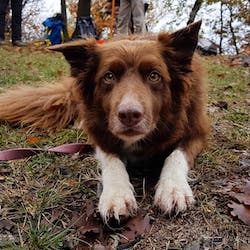 ---
Small dogs allowed cultural sites 
---
---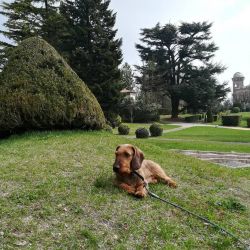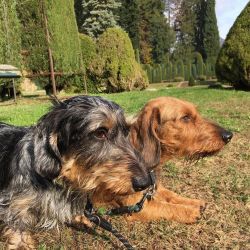 ---
Cultural sites with restrctions for dogs
---
---
For all the info on TRAVEL WITH YOUR DOG,