This article is dedicated to all food and wine lovers: we have created a culinary journey through the valleys and lakeside towns of Varese. From lake fish to DOP cheeses, such as Formaggella del Luinese, to traditional desserts, including Brutti e Buoni and Pesche di Monate: here is an itinerary among the Varese excellences for those who love taste!
Varese is also known as the "land of lakes": around the city you will find 7 freshwater basins to discover, first of all Lake Maggiore. The itinerary starts from here, more precisely from the Luinese Valley, which develops starting from the famous lakeside location. The undisputed gastronomic protagonist here is the Formaggella del Luinese DOP, the flagship of local dairies, a soft paste product made from whole goat milk only.
---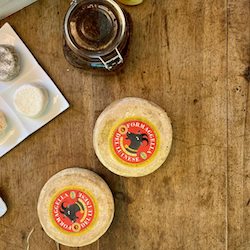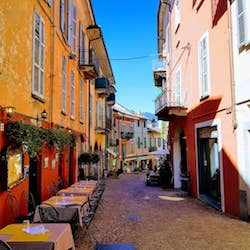 ---
Enjoy it on a farm or in one of the alpine refuges in the valley accompanied by honey or jams, or in risotto.
Proceeding south along the coast of the lake, we meet several villages, from Laveno to Ranco. Among the streets of the villages and in the restaurants overlooking the lake, in summer it is easy to smell the scent of whitefish and fried perch, freshwater fish that is also found in the soaking version.
Lake fish has a very delicate flavor, you can try it in several restaurants in the area, including the Conca Azzurra Restaurant in Ranco or in the most famous summer festivals.
How to accompany the subtle taste of lake fish? If you love wine, the next step is a must: in the surroundings of the village of Angera, under the Rocca Borromeo, various vineyards are cared for and cultivated. Here a wine is produced that has obtained the I.G.T. Ronchi Varesini in 2005, including an excellent white from the lake menu.
---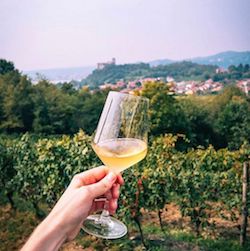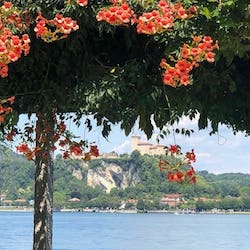 ---
We recommend wine lovers to stop here in the afternoon for a tasting or a visit to the winery.
The culinary protagonists of the next two phases are produced on other lakes: the peaches of Monate, an excellence from Varese, often served with ice cream, and the Brutti e Buoni di Gavirate, a village that is reflected on Lake Varese.
Find the Monate peaches directly from the producers and in the menus of various traditional restaurants or those who rediscover it, such as Corner08, and the Brutti e Buoni in pastry shops: it is said that it was Veniani, in Gavirate, who invented the recipe!
The itinerary ends in another Varese valley: Valganna. We recommend a treat for fish lovers: the Fonteviva lake is a small artificial basin near which there is a chalet-restaurant: here you can taste locally farmed fish recipes in an environment surrounded by greenery.
---
Where to sleep: discover all the hotels on the lake in Varese
Experience in the surroundings: visit the city of Luino and its picturesque streets
---
Plan your experience and your stay in the Varese area.